Join us for a tour of spectacular, but lesser-known wines of Italy – the land of 1,000 varieties of wines.
All of this evening's wines are very special but are not in the "mainstream" of wine consumption. Besides being exceptional wines, the prices of lesser-known wines tend to be lower than more popular varietals of the same quality. To maximize safety and the freedom to mingle, this event is only open to fully vaccinated individuals. Please refer to the Participation Agreement below.

First, you will be greeted with some lovely Italian sparkling wine to refresh and cleanse the palate. We will then offer a tasting of six distinctive wines, from parts of Italy that are not as talked about but are making world-class wines. 
We will begin by focusing on wines from the islands of Sicily and Sardegna.

Moving up the boot to Campania and then on to the North where we will discuss Trentino and the Valle D'Aosta.

With a range of styles as long as the country itself, we hope to show a new and exciting side of the land of 1,000 varieties of wine.
Crafted for everyone from the adventurous wine newcomer to the dedicated oenophile, the evening is paced to provide ample time for relaxed networking. Guests can enjoy multiple generous tastings of the evening's wine. Saluti!
What's Up
Doors open at 6:30 PM for a welcoming sparkling wine. From 7:00 to 9:00 PM, enjoy tastings and commentary on six additional wines, paired with distinctive cheeses and charcuterie. Attendees enjoy a 5% discount on individual bottles, 15% on a case.
Limited Size • Register Early • Refund/Transfer Policy
Limited to 40 attendees, we recommend registering early, especially with the enthusiasm of the end of social distancing. If your plans change before September 10, 2021, we will refund or transfer your registration to a later wine tasting. We must guarantee attendance after this date.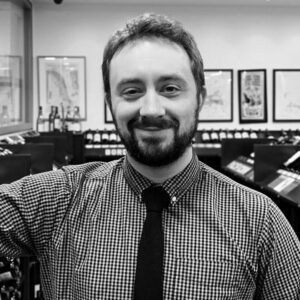 You Wine Expert and Tour Guide:
Timothy Dillon is a Certified Sommelier with the Sommelier Society of America and has worked in fine wine and spirits for 10 years. At Le Du's Wines, his focuses are Austria, France, Germany, Italy, and sherry. He is available at the shop Tuesday through Saturday and every day by email: timothy@leduwines.com.
Le Du's Wines is a long-time supporter of Out Professionals, hosting our wine night tasting and networking events for the last six years. They now offer free delivery in Metro New York. We encourage members and guests to tap into the years of enthusiasm and experience with wine by ordering from our long-time event partner.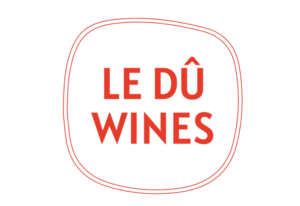 About Le Du's Wines + Directions
Dedicated to the discovery of artisanal winemakers, Le Du's Wines is located at 600 Washington Street, between Morton and Leroy Streets in the West Village. Subway: A/C/E, B/D/F/M to West 4th Street; 1 to Houston Street; PATH to Christopher Street.