Based on his new television series, storyteller, cook, and author Jonathan Bardzik will prepare and share 3 simple, tasty recipes.
Yes, busy professionals can easily cook at home; Chef and Out Professionals member Jonathan Bardzik will show how a few simple, inspired recipes will bring both ease and joy to your cooking.
Our lives have changed over the past year and professionals – like you – who were mostly eating out, are now cooking regularly at home out of both necessity and relaxing recreation. With storytelling and humor, Jonathan demonstrates the ease of creating dishes simple enough for a midweek meal and special enough for your next dinner party.
Participants will receive recipes so you can try them in your home kitchen. The menu includes lemon and dill foil-baked white fish, herbed quinoa, and fresh greens with an apple cider vinaigrette.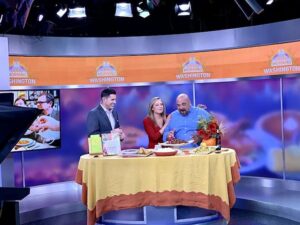 "I believe life can and should be lived with joy. I find that joy every day by preparing simple meals, setting a table, and sharing it with the people I love. And I want to share it with you." – Jonathan Bardzik
This explains why his cooking demonstrations, teaching dinners, team-building events, and conference presentations are a hit with diverse audiences across the country. It is also why, on April 1, Jonathan is sharing with the Out Professionals audience simple, delicious recipes and stories about the joy and connection food brings to our lives.
For more recipes, cookbooks and to book Jonathan for a team-building experience, visit JonathanBardzik.com. Follow his culinary adventures on Instagram @JonathanBardzik.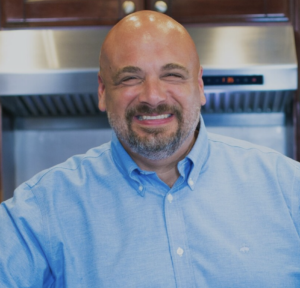 About the Speaker:
Washington-based Chef Jonathan Bardzik turned a passion for seasonal cooking into his profession in 2011. Since then he has published three cookbooks, connected with more than 900 audiences, appeared on the TedX stage, and has created a new 8-episode television series, Jonathan's Kitchen: Seasons to Taste.