Join us for an exciting talk on how intrinsically linked the beginning of the Modern Art movement is with the emergence of a queer identity!
Can't make the live event? Buy a ticket for the recording and watch the event in your own time!
Modern art has its basis in experimentation. Beginning in the second half of the 19th century, modern artists eschewed the formality of their predecessors and embraced the kind of self-expression we've come to expect of art in general. At the very same time, pioneering scientists in Europe broke new ground in the nascent field of sexology—giving visibility (albeit one with a medical classification) to people who deviated from traditional notions of sex and gender. Thus the link between the experimentation of modern artists, and the emergence of a group of identifiable people who transgressed the norms of Victorian sexual life, was in place from the very beginning of both movements, so much so that one can say, with complete accuracy, that the beginning of modern art was queer.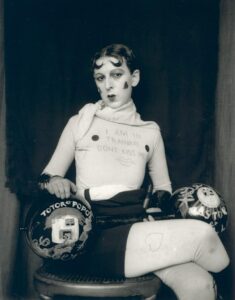 During this talk, we shall explore several artists, both well-known and obscure, who embody both an emergent queer identity and the advancement of modern art. We shall take a close look at:
F Holland Day, one of the key proponents of photography as an art form, and a controversial photographer himself.

Claude Cahun, pioneering trans artist and anti-Nazi resister.

The salon culture of Gertrude Stein, Natalie Barney, and Florine Stettheimer.

Paul Cadmus, and his satirical and subversive paintings.

Plus much more!
Taking us on a journey from the 19th century through to the early 20th, George Benson (co-creator of MoMA's first-ever queer tour) will show you the fascinating links between queer art and a modern identity. Modern art is the richest source in history for queer art, and, as you will discover, it was like that from the very beginning!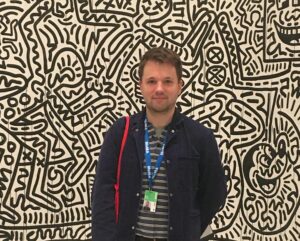 About the Speaker:
George Benson (he/him) has worked as an educator and advocated for greater LGBTQ representation at The British Museum, the Victoria and Albert Museum, and the Museum of Modern Art. At MoMA, he co-created the museum's first-ever public queer tour, and at the British Museum he advised on their 2017 exhibition "Desire, Love, Identity—10,000 years of same-sex desire."