Join acclaimed historian Jonathan Ned Katz for an exploration of the incredible life of radical lesbian Eve Adams!
Can't make the live event? Buy a ticket for the recording and watch the event in your own time!
Join us to learn the life of Eve Adams, an outspoken lesbian pioneer at a very dangerous time in history. During her time in New York City, she founded "Eve's Hangout," a lesbian lounge in Greenwich Village in 1925, which attracted intellectuals and artists. However, that's just the tip of the iceberg in the story of her incredible life as an LGBTQ pioneer.

Eve Adams was a rebel. Born into a Jewish family in Poland, Adams emigrated to the United States in 1912. The young woman took a new name, befriended famous anarchists, sold radical papers, and ran lesbian-and-gay-friendly speakeasies in Chicago and New York.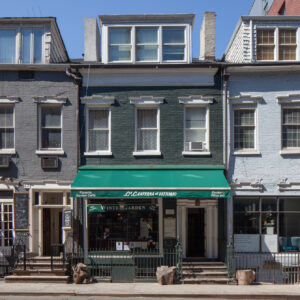 Then, in 1925, Adams risked all to write and publish a book titled Lesbian Love. In a repressive era, Adams's bold activism caught the attention of the young J. Edgar Hoover and the US Bureau of Investigation, leading to her surveillance and arrest.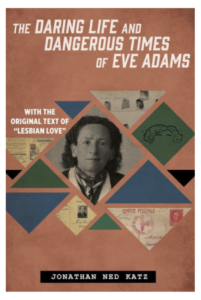 In a case that pitted immigration officials, the New York City police, and a biased informer against her, Adams was convicted of publishing an obscene book and of attempted sex with a policewoman sent to entrap her. Adams was jailed and then deported back to Europe. In Paris, she sold "dirty books" and befriended Henry Miller. After living a fascinating life, she was murdered by the Nazis in Auschwitz.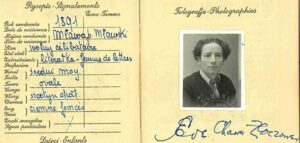 In "The Daring Life and Dangerous Times of Eve Adams," acclaimed historian Jonathan Ned Katz has recovered the extraordinary story of an early, daring activist. Drawing on startling evidence, carefully distinguishing fact from fiction, Katz presents the first biography of Adams, and the publisher reprints the long-lost text of Adams's rare, unique book Lesbian Love. As Katz says, the interest is in the details. In this talk, Katz shares the most dramatic, intriguing, provocative documented details of Eve Adams's life.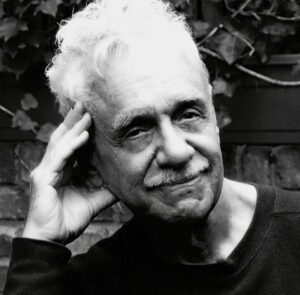 About the Speaker:
Jonathan Ned Katz is the author of Gay American History: Lesbians and Gay Men in the USA (1976) and four other books on sexual history, two books on African American history, the plays, Coming Out! and Comrades and Lovers, and he founded OutHistory.org, the major website on LGBTQ+ US history. He is also a visual artist: the first solo exhibit of his paintings was held at the Leslie-Lohman Museum; see jnkArt.com. Jonathan Ned Katz also published Coming of Age in Greenwich Village: A Memoir with Paintings.