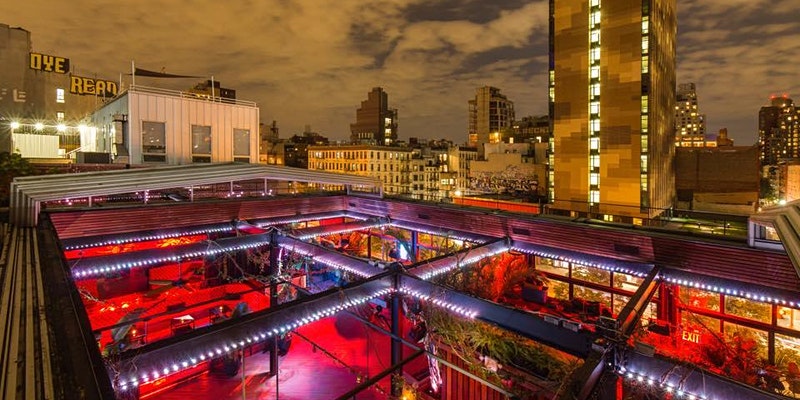 Network with Out Professionals as we safely return to in-person networking!
We're returning to the DL Rooftop, a large, open-air lounge, reserved for our event. We've selected the DL due to its retractable roof, one of the few larger, open-air venues available at this time. To maximize safety and the freedom to mingle, this event is only open to fully vaccinated individuals.

You'll arrive at our famously friendly monthly networking mixer with an opportunity to meet and make professional connections:
Color-coded industry badges will help you identify and connect with people in your industry or make it easier to identify others who might facilitate a project or fill a business need for you.
Be sure to pocket a handful of business cards to exchange for later follow-up.
Advance registration closes at 3:00 pm on the day of the event. Walk-ins are welcome ($10 donation), but registering in advance speeds your admission and helps us plan.
What's Up?
Arrive early at the DL at 95 Delancy Street to enjoy drinks specials from 6:00 pm – 7:30 pm:
Drink specials are available from 6:00pm – 7:30pm: $7 beers; $8 wines; $9 well drinks.
The DL is nearest the F/M/J/Z trains: Delancey St – Essex St; walk one block west and turn slightly south (depending on your station exit, the exact distance may vary based on where you exit the station but it's close).
The rooftop is on the third floor and requires stairs to reach. We apologize for any inconvenience, but the rooftop is worth it.
Please review the Participation Agreement during event registration. This event is open to those fully vaccinated for COVID-19. Proof of vaccination required.