Berlin is not a romantic city.
It inspires passion, desire, lust, and excess. But love? Not so much. But it has had its moments, so come and join writer and tour guide Brendan Nash for some unlikely love stories from Berlin.

Can't make the live event? Buy a ticket for the recording and watch the event in your own time!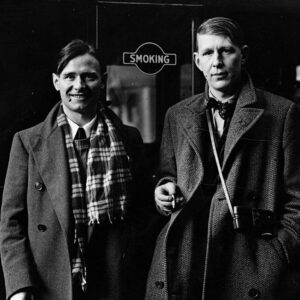 Was it love that British writers Christopher Isherwood and WH Auden were looking for when they decamped to the city in the wild years of the 1920s?

If Isherwood's diaries are to be believed, Berlin didn't mean love, 'Berlin meant boys'.

Over at the ground-breaking Institute for Sexual Science, Dr. Magnus Hirschfeld, and his lover, Karl Giese, weren't consulting the poetry books for inspiration they were in search of facts and cold hard science.

Scandalous dancer Anita Berber married three times in her short 27-year life. But was in for love? All 3 of her husbands were gay men, and two of them robbed her and fled to the US.

Even Berlin superstar Marlene Dietrich's signature song 'Falling in Love Again' wasn't actually called that when Friedrich Hollander first wrote it in 1929.

And what about Brian, Sally, and Max? Was any side of that exactly love?!
Come to Berlin for Valentine's Day to hear the stories of love and lust.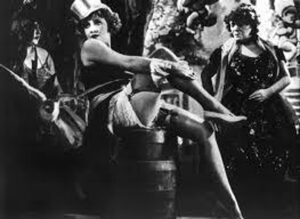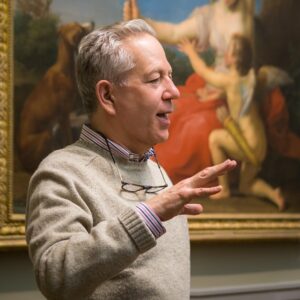 About the Speaker:
Andrew Lear is a retired professor of ancient Greek—and a world expert on same-sex love in ancient Greek culture and art. He is the founder of Oscar Wilde Tours, the world's first and only LGBTQ history and art tour company, and Shady Ladies Tours, the women's history and art tour company. He is also working with author/actor Stephen Fry to develop TV programming on LGBTQ history and culture.
For over five years Professor Lear has been Out Professionals' host for in-person tours of the Metropolitan Museum of Art in New York City, including the perennial favorite, "LGBTQ Secrets of the Met." Out Professionals looks forward to the return of in-person museum tours.
FAQs
When will the Zoom invite come?
The Zoom invite will be in the confirmation email from your order and it will be sent to your email address at 48hrs, 2hrs, and 10mins before the event. PLEASE CHECK YOUR SPAM AND SOCIAL FOLDERS IF YOU DO NOT SEE THE ZOOM INVITE IN YOUR INBOX. If you do not receive a Zoom invitation by 1hr before the event please get in contact with us.
What time zone is the event scheduled in?
The live event is scheduled for 2pm EST (i.e. New York time). You can watch it in any time zone but please adjust to the time zone you are in.
I'm an Out Professionals Supporting Member. May I attend free?
This event is in partnership with Oscar Wilde Tours. This partner event is not free with membership. However, your donation helps support LGBTQ tour guides during the COVID crisis. They thank you for your support.