Discover the untold stories behind the impact of queer performers throughout the history of music.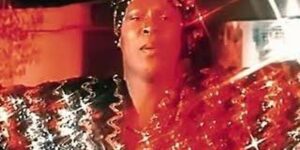 Can't make the live event? Buy a ticket for the recording and watch the event in your own time!

Join Nick Collinson and Dan Vo as they create a Billboard style countdown of the best in queer music from across time. Yes, it's going to be controversial as dare to decide who takes the crown: will Elton John come out on top (tee hee) or will Freddie Mercury out-Queen him? Will David Bowie win by putting in a call to Major Tom (who doesn't like a man in uniform), or will Sylvester conquer them all by getting mighty real.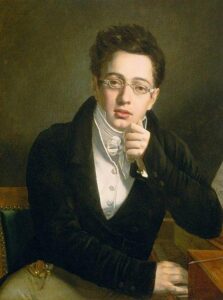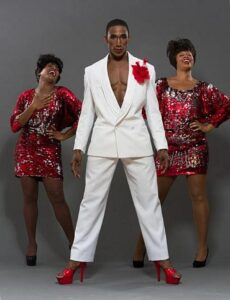 Our musical countdown will survey queer music across all time, so we will look at composers from the classical world as well. Schubert is a shoo-in, and we'll tell the tragic tale of Tchaikovsky, and delve into bisexual Chopin's chopping and changing between lovers, we hope that's all not too hot to Handel!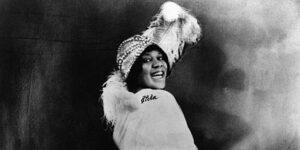 We'll also take a close look at iconic black women who have shaped the queer music world. Topics include Ma Rainey (we can't resist a story that culminates with a lesbian orgy), the Empress of the Blues Bessie Smith will get us swinging (in more ways than one) into the 30s Swing Era, and what respectable lesbian doesn't have a Tracy Chapman record in their collection?
Finally, just to prove that we're hip and with it, we'll also include a few contemporary performers too like Kim Petras and Chris from Christine and the Queens.
Can't make the live event? Buy a ticket for the recording and watch the event in your own time!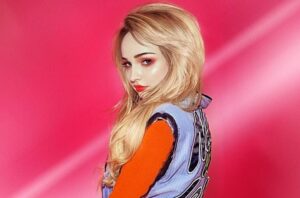 Images include Ma Rainey, Franz Schubert, Kim Petras, and Sylvester.
About the Speakers:
Described by the New York Times as a "leading figure in the world of alternative museum tours in Britain", Dan Vo FRSA developed in house LGBTQ+ tours for the Victoria and Albert Museum, National Museum Cardiff and five University of Cambridge Museums: Fitzwilliam Museum, Polar Museum, Zoology Museum, Museum of Classical Archaeology, and Museum of Archaeology and Anthropology. During lockdown he was the presenter of the BBC Arts program "Museum From Home." He was recently appointed project manager and lead researcher for the UK Queer Heritage and Collections Network, formed by a partnership that includes the National Trust, English Heritage, Historic England and Historic Royal Palaces. A museum freelancer, he is a consultant for LGBTQ+ programming at the National Gallery and Tate Britain and is on steering committees for several museums and promotes diversity, equality and inclusion in the UK as a fellow of the Royal Society of Arts, trustee of Culture24, patron of LGBT History Month and a Stonewall BAME Role Model. Prior to moving to London, he was a senior manager at JOY 94.9, Australia's first and only LGBTQ+ radio station, and currently presents a monthly show called "The Past Is Queer" on Alphabet Radio in London.
Nick Collinson works in the Interpretation and Learning Team at the English Heritage Trust. Here he is responsible for creating and maintaining a world-class visitor experience by delivering an exceptional standard of on-site interpretation through exhibitions, trails, interactives and guided tours at over 400 historic properties including Stonehenge, Hadrian's Wall and Tintagel Castle. He also formed the English Heritage Trust 'Queer History Hive' of like-minded individuals looking to increase the representation of LGBTQ+ individuals associated with English Heritage sites. He masterminded English Heritage's first queer event – "Queer Walls" at Eltham Palace last year (sadly not running this year but will be back next year), and has recently completed a trail on Aelred – the 'gay saint (?)' of Rievaulx Abbey in North Yorkshire (sadly also currently postponed). Also an accredited City of London tour guide, Nick runs his own London tour business – The Urban Rambler – where he leads historical tours of the capital for private groups. He has most recently worked with the Museum of London, where he contributed to a series on the Lost Rivers of London, and a new walk to highlight the queer history of Vauxhall in south-west London.