Join us for a survey of James Baldwin's career, his impact on other artists and intellectuals, and how he continues to inspire to this day.

Can't make the live event? Buy a ticket for the recording and watch the event in your own time!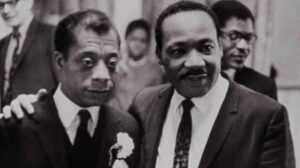 James Baldwin was born in poverty In Harlem during the 1920s. Raised in the Pentecostal church, he became a teenaged minister but left the church as a result of his attraction to men and his sense of the church as an exploitive institution. He fled his oppressive family and eventually moved to a more socially tolerant Paris, but in a pattern that would haunt much of his life, his conscience did not allow him to take the easy path. He returned to the U.S. at the height of the civil rights struggle and combined his blossoming career as a writer with the role of a political activist. He was a bestseller in the 1960s, but was traumatized by the deaths of black public figures all around him and consumed with rage at the injustices of racial discrimination. His willingness to speak the truth about race and sexuality in American life made his work timeless while taking a tremendous toll on the man himself.
Baldwin's understandable distrust of Hollywood made it difficult for him to accept the opportunities that he was offered there, but in the years after his death, the film industry has played a central role in magnifying his legacy. This virtual tour will take us from Baldwin's life in Harlem through his career as an extraordinarily influential writer and socialite, and we will end with a survey of the major books and films that reflect the impact his life continues to have, including I Am Not Your Negro (2016), and If Beale Street Could Talk (2018).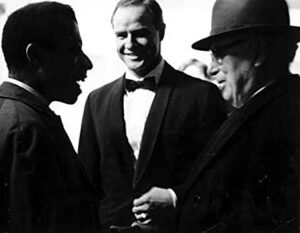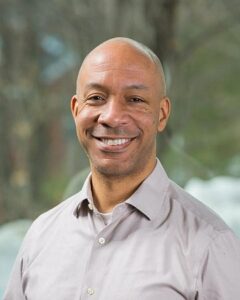 About the Speaker:
J. Ken Stuckey grew up in Bishopville, South Carolina, and has lived in Boston for 18 years. He is a senior lecturer in English and Media Studies at Bentley University. He writes about and teaches courses in African American literature and American cinema.
FAQs
When will the Zoom invite come?
The Zoom invite will be in the confirmation email from your order and it will be sent to your email address at 48hrs, 2hrs, and 10mins before the event. PLEASE CHECK YOUR SPAM AND SOCIAL FOLDERS IF YOU DO NOT SEE THE ZOOM INVITE IN YOUR INBOX. If you do not receive a Zoom invitation by 1hr before the event please get in contact with us.
What time zone is the event scheduled in?
The live event is scheduled for 12pm EST (i.e. New York time). You can watch it in any time zone but please adjust to the time zone you are in. If you purchase a live ticket and miss the event, you will receive a link to the recording, which is active for 7 days.
How long do I have access to the recording?
Recordings are available for 7 days after the event.
I'm an Out Professionals Supporting Member. May I attend free?
This event is in partnership with Oscar Wilde Tours. This partner event is not free with membership. However, your donation helps support LGBTQ tour guides during the COVID crisis. They thank you for your support.