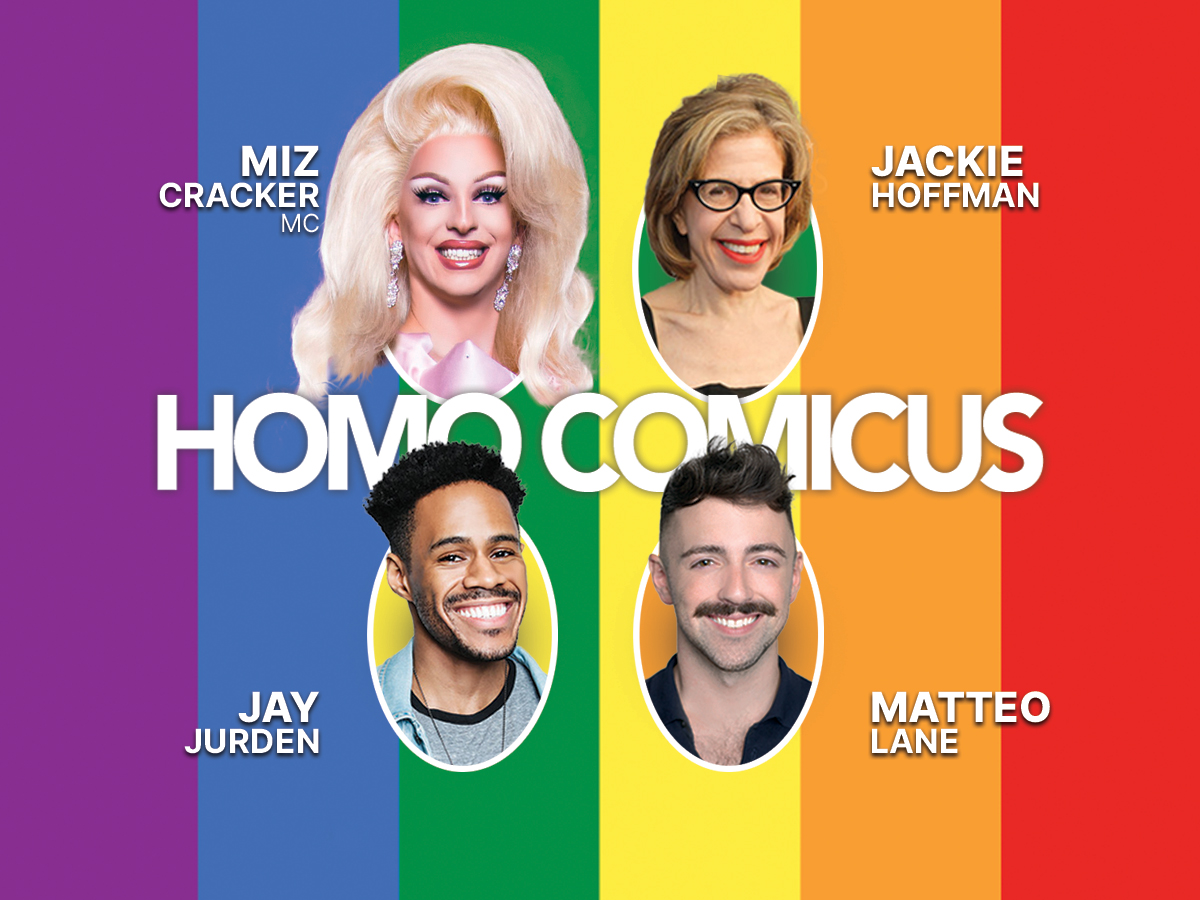 This event is SOLD OUT. Please join us next time on November 4th – and remember to RSVP for tickets in advance!
It's time to laugh together in person again! Join Out Professionals and our friends at HOMO COMICUS as we enjoy an evening of amazing laughs.
The fabulously funny MIZ CRACKER, a finalist on "RuPaul's Drag Race," hosts the hilarious JACKIE HOFFMAN (from Broadway, film, Emmy-nominated for her role as Mamacita on F/X's "The Feud" and her own brilliant solo shows), JAY JURDEN (from "The Tonight Show with Jimmy Fallon," "The Late Show with Stephen Colbert" and HBO) and MATTEO LANE (from "The Late Show with Stephen Colbert," "Late Night with Seth Meyers" and Netflix's "The Comedy Lineup).

Use code OUTPROLOL to save 25% ($5) on admission. New policies post-covid require advance ticketing. Get your tickets early and choose your ideal seats.
Although we no longer require masks for our vaccinated guests, we do recommend that unvaccinated guests continue to wear a mask.
RESERVATION POLICY:
• Tickets are now only sold in advance online and not in person at the door.
• When you purchase your tickets, you are able to reserve your seats.
• We no longer support call-in reservations.
• All sales are final.
SEATING POLICY:
• All tables are shared.
• If you prefer not to be seated with another party, you will need to purchase all of the seats at that table.
• Doors open 45 minutes prior to showtime
• There is a 2 beverage minimum plus gratuity per person.