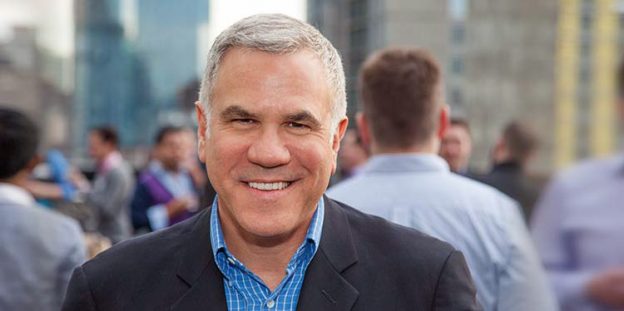 Join Certified Executive and Life Coach James Knopf for an interactive workshop, "Getting Unstuck at 40 — Or Right Now." Timed to kick off your 2020 Fall career planning, Knopf's encore presentation is one of Out Professionals' most popular seminar offerings. In addition to covering the primary topic, James will discuss the unique challenges that COVID-19 has introduced and how to turn these into growth opportunities.

You've already established a career, created a circle of friends, entered into long-term relationships. But… along came life and the sudden economic and professional disruptions due to COVID-19.
Now — uh-oh — you find yourself at a time of personal or professional unrest.
You feel somehow dislocated … perhaps even drawn to a different kind of life.
But there are bills to pay, partners to communicate with, perhaps children to educate.
And enough fear, guilt. and stress to make it challenging to create an authentic new life.
James Knopf sees these feelings of dislocation as foreshadowing your opportunity to create a new life path. He wants to help you embrace abrupt change as a time to evolve and grow — an unexpected opportunity to explore untapped passions and express yourself in ways truer to who you are now.
This workshop is designed to help you:
Get unstuck and become more effective

Identify your goals and take action to achieve them

Enter new arenas, meet new people

Build confidence and eliminate fears

Learn how to ask for help

Build a support network and "play better" in life
The goal? Reaching your full personal and professional potential.
About the Speaker:
James Knopf is a certified professional Life Coach specializing in career, relationship, and executive coaching. He holds a graduate degree with certification in leadership coaching and team-building from George Washington University, as well as a B.A. in Communications and Sociology from Tulane University. A Business Member of Out Professionals, James has led workshops for American Express, Citigroup, Conde Nast, HBO, and the National Academy of Television Arts & Sciences.