Achieving personal and professional greatness requires a certain appetite for risk of failure. But while we are often taught to fail fast, no one really teaches you how to fail well. From our earliest days we're shown that failure is bad, embarrassing, laughable, and to be avoided. And as non-traditional leaders, LGBTQ people are often doubly-focused on proving our worth and avoiding shame.
Failosophy dives into the nitty-gritty of failure, exploring the science and stories behind the most important – and emotional – learning experiences. In this talk, Gabe Zichermann, renowned author, futurist, and expert in human behavioral design will deliver actionable, insightful, and inspiring results to help you take risks, embrace failure, and turn challenges into opportunities.

This must-see teaser video features our speaker discussing the worst day of his life: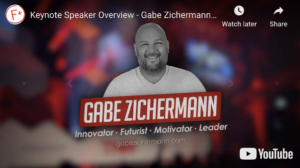 Video will open up into a YouTube video in a new window.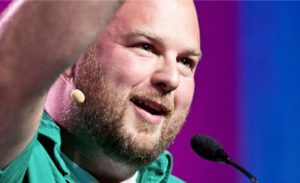 About the Speaker:
Gabe Zichermann is an entrepreneur, author, public speaker, mentor, and teacher. His 3 books and dozens of workshops on Gamification and Behavioral Design have set the standard in teaching how to build for engagement across many industries and countries. Gabe has co-founded 6 high-tech companies in his career, always at the forefront of emerging technologies such as gaming, artificial intelligence, machine learning, and their interface to human behavior. His latest project, Failosophy, looks closely at why people, companies, and industries fail, and the lessons from those that have positively leveraged their mistakes to foster a true culture of innovation.