Professional photographer, Alan Barnett, will share the techniques he uses to capture outstanding images for clients and at events.

With nearly three billion photos made each day, how do you make images that stand out and build your brand? 
Join us for a two-part seminar that will help you take better photographs and leverage those images for effective, attention-grabbing professional and personal social media.
Divided into two parts, the goal of this seminar is to improve your general photography skills, as well as show you how to better apply those skills for professional or personal social media.
Professional portrait and event photographer Alan Barnett will present ways to improve your photographic thinking and leverage technique for a more engaging social media presence.
Part 1: How to Photograph Better Images
In the better photography portion of the seminar, you will learn:
The foundations of strong photographic composition

Storytelling with a single photo or multiple images

Posing tips for individuals and groups

Differences between a portrait and profile photo and when to use each

When to try photography yourself and when to hire a professional
Part 2: Optimize Your Photography for Use in Social Media
In part two of the seminar, social media's Charlie Conard will give you a roadmap to make sure the better images you capture can be used across social media.
You will learn:
Five easy-to-remember must-do tips for better images on social media.

Where your best images will get the most traction and gain attention

Comparisons and contrasts of photography vs. video on social media.

How to turn your improved photographs into a video story.

A checklist to help ensure images that work across social media.

You will also see screen images of examples of social media posts and discuss what works and what doesn't work.
In just 90 minutes, you'll learn how to take better photographs that tell your story, while receiving a roadmap to optimize the use of those images on social media.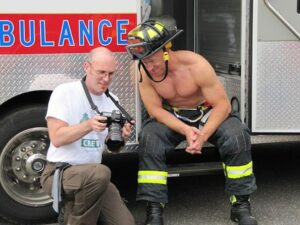 About the Speaker:
Out Professionals Business Member and Principal Photographer, Alan Barnett, specializes in events, portraits, and residential and commercial interiors for a broad range of corporate and nonprofit organizations throughout the New York metropolitan area.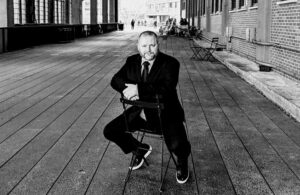 About the Speaker:
Alan will be joined by Charlie Conard, an expert in social media marketing and digital analytics. He specializes in strategies that transform prospects into customers, working with such diverse brands as Tate's Bake Shop, Columbia University, and Publishers Weekly. He currently serves as president of the Out Professionals board.