Every year more and more gay men are becoming fathers through surrogacy. During this webinar, leading fertility specialist and advocate for LGBTQ families, Dr. John Norian, will explore in detail the potential of parenthood for you.

Think of this seminar as "Surrogacy 101 for us." Dr. Norian will discuss how gay couples and single gay men can achieve fatherhood through surrogacy.
You can expect to take away a better understanding of key issues:
What to expect throughout the surrogacy process

An overview of the timeline and costs involved in surrogacy

The IVF medical process and modern advances to fertility treatments 

The role and importance of a Patient Advocate

How egg donation works

Selecting an ideal surrogate

The importance of genetic screening of embryos

IVF treatment for HIV+ men

Legal musts and must-nots
Dr. John Norian's approach to helping his patients reach their dream of having a family combines both the precision and science of reproductive medicine with a warm and compassionate style of doctoring. He is actively involved in all of the detailed clinical care separating him from other practices which helps to ensure the highest success rates with a warm patient-centered experience.
Throughout the evening, expert advice will be shared about the legal process, insurance and escrow, along with an overview of costs and timelines for parenthood via surrogacy. Toward the webinar's close, you will have an opportunity to ask questions or schedule a private consultation. Webinar attendees receive a voucher valued at $400 towards an initial in-person or virtual consultation.
Dr. Norian is sponsoring this event, making complimentary tickets available to the public. Thank you, Dr. Norian!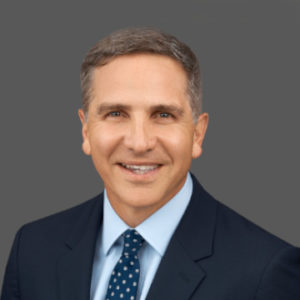 About the Speaker:
John Norian, MD, FACOG (Fellow of The American Congress of Obstetricians and Gynecologists), is a fertility specialist who is double board certified in Reproductive Endocrinology & Infertility and in Obstetrics & Gynecology. Dr. Norian received his undergraduate degree from the University of California, Berkeley and a medical degree from the Royal College of Surgeons. He completed his residency at the Albert Einstein College of Medicine in New York and a fellowship at the National Institutes of Health (NIH) in Bethesda, Maryland. Dr. Norian has authored more than 25 original peer-reviewed journal articles and book chapters focusing on reproductive biology and infertility, presenting abstracts at national and international meetings. Dr. Norian practices at HRC Fertility in Pasadena, CA, helping patients nationwide as well as from around the world achieve their dreams of parenthood.
Dr. Norian is a lifelong supporter of the LGBTQ community and is an advocate for helping intended parents of all kinds achieve the dream of parenthood. With some of the highest success rates in the field, Dr. Norian has helped create hundreds of LGBTQ families.
We'd like to thank Dr. Norian for his sponsorship of Out Professionals.